Download Moomoo.io Super Mod 2019
Features for Moomoo.io Super Mod 2019: SUPER ULTRA MOOMOO MOD! WORKING 2018, 1.6.8 PATCH FIX! GUI Change, NO DEATH ADS, OR INGAME ADS! Press 'Z' to buy bull, soldier, tank, and emp all at once, and equip booster! ALL HATS KEYBINDED!! NO NEED TO OPEN SHOP! MACROS ALSO AUTOBUY HATS! We added no pregame or after-game ads at all!
dvanced cursors, press 'Z' to autobuy hats, press t for bull, 'y' for soldier, 'p' for tank, and really advanced GUIs.
For updates, join https://discord.gg/zJFvV48 for more.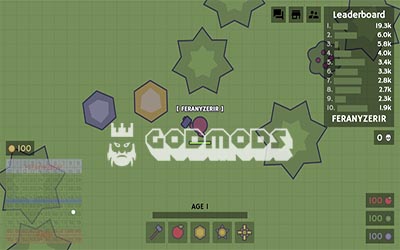 How to install user scripts?