Download Moomoo.io Hat Mod 2019
Features for Moomoo.io Hat Mod 2019: MooMoo.io vision mod and hat mod! This is a nice vision mod a made and hat mod its two scripts lol but both mine I give credit to flarez and FΣΓΔΠΨZΣΓΛΓ cause I used some help from flarez and use some peaces from their scripts also cumhur
subscribe to flareZ
if you see me playing moomoo.io say hi I am ?ASSASSINbot? in sandbox im ?ASSASSINs Bot? my team name would be
?Bot?
to use script
HAT MOD
musketeer and marksman cap-Numpad 3, Soldier Helmet and Bull Helmet-Numpad 2, Bushido Armor and Halo – Backquote , bull helmet and Samurai Armor – comma , for bull helmet and med gear-Numpad one
║ Free animals ─ f8 | bears/monkey ─ F9 [ 120 ] | Pig / Cow / Sheep / Bull ─ F10 | Free ─ f9 | Animals ─ F6 | police mod ─ BracketRight | All hats ─ BracketLeft
CHAT MOD
to update chat mod press plus or equal it would open a little tab and you will change what it says press equal/plus
again to close
**some reason the chat mod has stoped working idk y im so sorry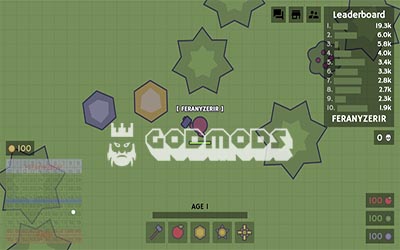 How to install user scripts?